×
OTP Login
Please enter your registered mobile number below
×
Registration
Subscribe to our newsletter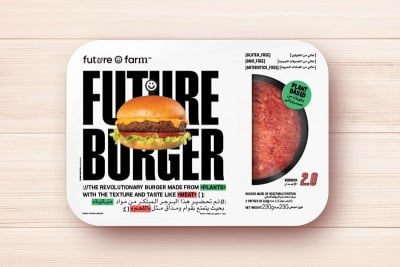 Regular Price: AED 52.00 AED 52.00 /pack /pack
Special Price AED 39.95 AED 39.95 /pack /pack
Our Vegan Friendly Burgers are the ideal plant based alternative for Weekend Burger Nights and any day when you need a quick plant based meal. It's got top quality vegetable protein and is free from synthetic colourants, preservatives and nasties like trans fats, which means you can indulge without the guilt. Sandwich your juicy burger patty between 2 healthy grilled portabello mushrooms with some tomato gaucamole, or serve it on a fresh, toasted burger bun with fried onions, mushrooms and gherkins for a more traditional burger alternative.

Cooking Instructions:
Heat some coconut oil or ghee on a medium heat in a griddle or flat pan. When hot, pan fry the burgers, flipping once midway. This should take about 10 minutes.
These burgers are also ideal for the BBQ or under the grill if you prefer.
Serve and enjoy!

Ingredients:
Water, vegetable protein mix (textured soy protein, isolated soy protein, pea protein and chickpea flour), vegetable fat, modified food starch, onion, salt,, beetroot powder, methylcellulose stabilizer, natural aroma and ascorbic acid.
Allergens:
Soy

Nutritional Information per patty 115g/ % Daily Value:
Energy: 242 Calories
Fat: 15g, 26%
Saturated Fat: 13g, 55%
Sodium: 185mg, 8%
Protein: 17g, 23%
Carbohydrates: 10g, 4%, of which Dietary Fiber: 7g, 31%
Total Sugar: 1g, 0%
This product contains no Cholesterol or Trans Fats.

Product of Brazil. Do not refreeze. "
Future Burger (Pack of 4) (400g)