×
OTP Login
Please enter your registered mobile number below
×
Registration
Subscribe to our newsletter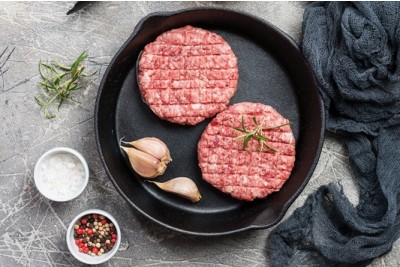 Whole
Regular Price: AED 30.00 AED 30.00 /pack /pack
Special Price AED 26.00 AED 26.00 /pack /pack
Our Signature burger patties - made out of totally certified antibiotic-free meat without any preservatives added so that you and your family can enjoy a healthy meal without a worry on the mind. Plus, we only use the best cuts with absolutely no organ meats or additives.You can broil it, bake it, in a pan over the stove, on the grill, over fire. Keep your meat a little pink in the center and enjoy these juicy and nutritious burgers.

** Our patties are not pre-cooked and thus requires to be cooked before consumption **

Cooking Instructions

Heat some extra virgin olive oil in frying pan and sear patties until golden brown on each side, then rest the FreshtoHome Gourmet patties for about 5-7 minutes. Bring your buns or throw in some greens and ripe tomatoes and cheese as required to enjoy a healthy meal of your Gourmet Burger.
Gourmet Mutton Burger Patties (350g+)