×
Login / Register
Please enter your mobile number below
×
Registration
Subscribe to our newsletter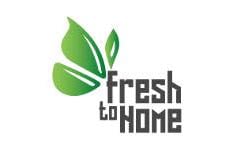 Carolina Reaper Chicken Lollipop / لوليبوب دجاج كارولينا ريبير - Pack of 250g
Available in Ajman
These chicken lollipops are coated with the fiery Carolina Reaper sauce so that you can feel the fire of the hottest chilli in the world.
INGREDIENTS: Fresh Chicken Wings, Green Habanero, Red Habanero, Habanero Chilli Paste, Ginger and Garlic Paste, Cayenne Chili Powder, Egg, Maida (Refined Wheat Flow) and Corn Flour
ALLERGENS: DAIRY
SHELF-LIFE: 5 days
WEIGHT: 250 gms
SPICE LEVEL: 🌶 🌶 🌶 COOKING INSTRUCTIONS: Unpack the chicken lollipops in a bowl and scrape the remaining marinade into it. Mix well. On a pan: Heat the pan with oil and fry chicken lollipops over medium heat till golden. Ensure the chicken is cooked through and crispy before serving. In an oven: Heat up the oven and apply some oil on the oven-proof tray. Arrange the lollipops on the tray and roast in the oven for-10 minutes at 180°C or until golden.