×
Login / Register
Please enter your mobile number below
×
Registration
Subscribe to our newsletter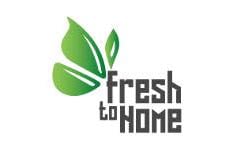 Premium Antibiotic-residue-free Chicken Thigh (with skin)
Available in Ajman
Country of Orgin : UAE

Naturally reared birds that are tender and have extremely tasty meat. Absolute guarantee that no anti-biotic residue remains in the chicken. No growth promoters have been used on the birds and these are processed in absolutely modern hygienic conditions in a HACCP & Halal certified processing centre.

The ultimate chicken thighs, much bigger package compared to its cousin the DrumStick which is only the lower portion. The Premium Chicken Thighs, 5 to 6 pieces per kg are tastiest when Tandoor-ed or fried.
Regular Price: AED 17.85 AED 35.70
Special Price AED 12.60 AED 25.20 /500g /Kg (Inc. VAT)