×
Login / Register
Please enter your mobile number below
×
Registration
Subscribe to our newsletter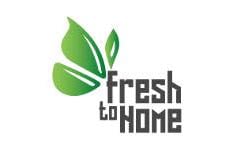 Mac & Cheese Balls / كرات المعكرونة بالجبن
Available in Ajman
Mac & Cheese in perfect bite size pieces for little and big people alike! When you need some comfort food, fillers for snack boxes or quick lunch ideas at homee, these are the perfect meal. These also freeze really well, so are great for those times when you need to feed hungry little ones in a rush.

Ready to cook, bake in a preheated oven at 170°C for 6 minutes. Please defrost before cooking.

Ingredients:
Macaroni Pasta [flour, egg, salt], Cheddar Cheese, Milk, Breadcrumb, Butter, Flour, Green Pepper, Mozarella Cheese, Parmesan Cheese, Paprika, Vegetable Oil, Salt and Pepper.
Allergens:
Gluten and Dairy.
Regular Price: AED 15.75 AED 15.75
Special Price AED 13.65 AED 13.65 /pack /pack (Inc. VAT)