×
Login / Register
Please enter your mobile number below
×
Registration
Subscribe to our newsletter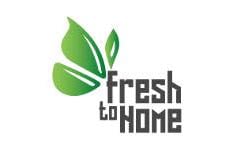 Gourmet Chicken Kiddy Nuggets
Available in Dubai
Chicken nuggets have become a regular standby in many households. But too often they are filled with preservatives, chicken off cuts and nasties like MSG. Not Ours! Using only chicken meat, some spices and a batter mix that contains a high fibre gum to make the breadcrumbs stick, our recipe is as good as homemade. So you don't have to worry and all you need to do is cook them and prepare some veggies or salad to go with them. These nuggets also freeze really well, so are great for those times when you need to rustle up a meal without much warning (but please defrost before cooking).

Ready to cook. Either spray with a little oilve oil and place on a lined baking tray and bake in a preheated oven at 170°C for 7-8 minutes until golden brown; or shallow fry in medium heat oil. Turn them mid-way to crispen both sides.

Ingredients:
Chicken Breast, White Pepper Powder, Garlic Powder, Skimmed Milk Powder, Breadcrumbs, Coating Batter (flour, Thickener Guar Gum E412), Starch, Salt.
Allergens:
Gluten and Dairy.
Regular Price: AED 9.45 AED 9.45
Special Price AED 7.35 AED 7.35 /pack /pack (Inc. VAT)