×
Login / Register
Please enter your mobile number below
×
Registration
Subscribe to our newsletter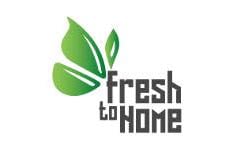 Herb Roasted Whole Chicken / دجاجة كاملة محمصة بالبهارات
Available in Dubai
Made with our fresh, antibiotic-residue-free chicken, this large roast is packed with unbelievable flavours of mixed herbs and veggies. Easily prepared in the oven or air fryer, this chicken will give the most tender, crispy and juicy results that beat the taste of any restaurant chicken roast. Serve it with a side of veggies and fresh juices or cut the chicken into small pieces to make yummy sandwiches.
INGREDIENTS: Fresh Whole Chicken, Mixed Herbs, Sliced Bread, Oil, Olive Oil, Worcestershire Sauce, Paprika Powder, Butter, Black Pepper Powder, Salt, Onion, Carrot, Celery Stick, Garlic, Chili
ALLERGENS: DAIRY, SOY
SHELF-LIFE: 5 days
WEIGHT PER PACK: 1.2 - 1.4 kg
Spice Level 🌶 COOKING INSTRUCTIONS: ● Preheat the oven to 200°C. ● Unpack the pouch and transfer the chicken to a big plate. ● Scrape the marinade and apply all over the chicken until the chicken is evenly coated. ● Take an oven tray and spread some thickly sliced onions, carrots and potatoes to form a layer on the tray. ● Place the chicken on the veggies, pour the remaining marinade from the plate onto the chicken and the veggies, and cover with an aluminum foil. ● Place on the middle shelf of the oven and let it cook for 25 minutes. ● After 25 minutes, remove the aluminum foil, scoop some of the liquid from around the sides of the chicken and pour over the chicken. ● Put it back in the oven and allow it to roast (without the foil) for around 20 minutes or until the chicken gets an even brown colour all around. ● Basting the chicken with remaining marinade while roasting will keep the chicken juicy. ● Once done, remove from the oven and let the chicken rest for 10 minutes. ● Cut the chicken into pieces and serve hot along with the vegetables and the juices.
Regular Price: AED 36.75 AED 36.75
Special Price AED 25.20 AED 25.20 /pack /pack (Inc. VAT)