×
Login / Register
Please enter your mobile number below
×
Registration
Subscribe to our newsletter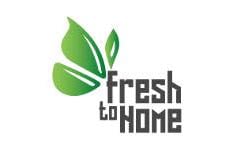 Kofta Kebab / كفتة كباب - Pack of 250g
Available in Dubai
Our ready-to-cook range now offers a Middle Eastern/Mediterranean favourite: the most authentic Kofta (grounded) Kebabs, made with fresh ground beef, onion, green chili and an assortment of warm spices leading to flavour heaven.
Ingredients: Fresh Ground Beef, Onion, Green Chilly, Garlic, Ginger, Mint, Black Pepper, Coriander Powder, Cumin Powder, Garam Masala, Clove, Salt and Red Chilli Powder
Shelf-Life: 5 Days
Weight:250GM
Spice Level: 🌶 🌶
Cooking Instructions: On a Pan: Heat some oil in the frying pan and place the thawed kebabs in the oil. Cook the lebabs till the surface is slightly brown. Flip the kebab and cook the other side till brown.
On a Charcoal grill: Heat up the grill and apply some oil. Place the marinated kebabs on the grill and cook both sides evenly on a slow flame.

Regular Price: AED 16.80 AED 16.80
Special Price AED 13.65 AED 13.65 /pack /pack (Inc. VAT)