×
Login / Register
Please enter your mobile number below
×
Registration
Subscribe to our newsletter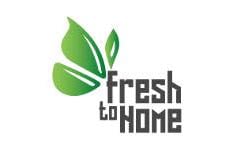 Gourmet Chicken Breast Fillet - Tandoori - Pack of 2
Available in Dubai
Our signature collection of Marinated items.

Antibiotic-Free Chicken Breast marinated in Tandoori Flavour.

* Item is not cooked
* Cooking time of Approx. 15 mins required at 165 degrees F

Born in Louisiana, USA- the Cajun seasoning is a delicious, spicy and earthy mix . It is a blend of paprika, cayenne pepper, garlic powder, onion powder, black pepper, crushed red pepper, thyme and oregano. Try this product if you love a flavourful, smoky, spicy and zesty grill.

** INSTRUCTIONS **:

1) Remove the meat from the bag, discard the excess marinade.
2) Pre-heat the oven to 350-400 degrees for 10-15 mins, Put the chicken breast on the grill in a single layer, as spaced out as you can given your surface and the number of breasts you have.
3) Brush the cooking grate clean. Oil your grill grates. Basically, when your grill is cold, dip paper towel into an oil that has a high smoking point, like vegetable oil or grapeseed oil. Then use tongs to rub that oiled towel onto your grates. , and Grill the kebabs over direct/medium heat turning it twice or thrice.
4) Once the internal temperature reaches 165 degrees, you may remove the kebabs from the grill and allow it to rest.
5) Garnish appropriately and enjoy the juicy taste of our FreshtoHome signature Chicken breast marinated in Cajun Flavour.