×
Login / Register
Please enter your mobile number below
×
Registration
Subscribe to our newsletter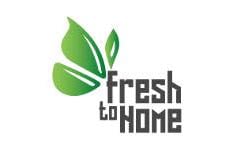 Punjabi Cocktail Samosa (Potato/Aloo)
Available in Dubai
A traditional favourite, the Punjabi Cocktail Samosa is a vegetarian crispy fried Indian snack with a complex spicy filling made from fluffy smashed potatoes, creamy paneer and fresh green garden peas, coriander and mint. Handmade by our specialist chefs here in the UAE, the pastry is crisp and crumbly, with a flaky melt in your mouth texture. The inside is soft and bursting with the sweet peas and spicy seasoning. Ideal served with green or mint chutney. Snack them on their own, or share them (if you wish, they are almost too good to share!) as part of a mezze platter or help-yourself tray of finger-foods.

Pack: 220g, contains 6 cocktail size samosas.
Cooking Instructions:
Pan Fry: Ready to cook, simply fry in small batches in hot oil until crisp and golden.

Air-Fry: For a healthier alternative, simply spray the samosas with a little oil and place on the air-fryer rack. Bake at 180℃ for 6 mins, or until hot and crispy.

Store at 4°C. Return a damaged pack. Use within 3 days.
Ingredients:
Potatoes, Flour (Wheat), Dalda Vegetable Ghee (Palm Oil, Soybean Oil), Paneer [Fresh Cow's Milk, Vinegar, Full Cream Milk Powder (Whole Cow's Milk, Emulsifier Soya Lecithin, Vitamins and Minerals)], Cashew nuts (Tree nuts), Peas, Sunflower oil, Fresh Mint, Green Chilli, Fresh Coriander, Ginger, Salt, Ajwain Carom Seed, Red Chilli peppers, Dried Mango Powder, Garam Masala, Asafoetida, Turmeric, Black Salt, Fennel Seeds, Cumin Seeds, Fenugreek Methi.

Allergens: Gluten, Dairy, Soya, Tree Nuts (Cashews)
Nutritional Information per 100g: Energy 260kcal, Total Carbohydrates 30g, Fibre 2g, Total Sugars 2g, Protein 5g, Total Fat 14g, Saturated Fat 6g, Trans Fats 0g, Sodium 260mg.
Regular Price: AED 16.17 AED 16.17
Special Price AED 11.55 AED 11.55 /pack /pack (Inc. VAT)