×
Login / Register
Please enter your mobile number below
×
Registration
Subscribe to our newsletter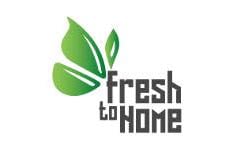 Spicy Prawn Curry (Malvani Style) / كاري روبيان حار (طريقة مالفاني) - Pack of 350g
Available in Dubai
Made with our freshly caught, chemical-free prawns and a special malvani marinade, this curry should be served hot with steamed plain or coconut rice or one of our special parathas.
INGREDIENTS: Fresh Prawns, Onion, Fresh Grated Coconut, Vegetable Oil, Coriander Powder, Garlic, Green Chili, Coriander, Chili powder, Turmeric Powder, Salt and Peppercorn
ALLERGENS: SEAFOOD
SHELF-LIFE: 5 Days
WEIGHT: 350 gms
Spice Level 🌶 🌶 🌶 COOKING INSTRUCTIONS: ● In a thick-bottomed saucepan, add 1 tbsp of refined oil and heat up. ● Unpack the malvani prawn curry packet in a bowl. ● Once the oil is hot, add the marinated prawns to the pan. ● Sauté the prawns for a few minutes not allowing the masala to stick to the pan. ● Warm 200 ml of water and add to the pan in which the prawns are getting sauteed. ● Mix the water and the prawn masala well and allow to cook on a slow flame. ● Check the thickness of the gravy and switch off the flame. ● Transfer the curry to a bowl and serve along with plain steamed or coconut rice. ● Note: Prawns take a few minutes to cook and cooking for longer will only make the prawn rubbery and chewy.
Regular Price: AED 31.50 AED 31.50
Special Price AED 13.02 AED 13.02 /pack /pack (Inc. VAT)