×
Login / Register
Please enter your mobile number below
×
Registration
Subscribe to our newsletter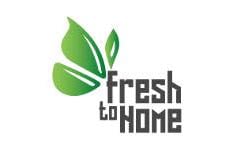 Smoked Atlantic Salmon Slice - Pack of 80g to 100g
Available in Dubai
Country of Orgin : Norway
Smoked Salmon is tender, slightly salty and sweet fish, known worldwide for it's incredible health benefits due to it's healthy omega-3 fatty acids.
A 100g serving will be sufficent to feed 2 adults as part of a salmon salad, in wraps or alongside a more traditional dish of scrambled eggs with caviar.
Atlantic Smoked Salmon is a perfect ingredient for making a variety of dishes like soup or tarts and can also be used as a topping for scrambled eggs and spaghetti. You can make it on a special occasion and share it with your friends and family.