×
Login / Register
Please enter your mobile number below
×
Registration
Subscribe to our newsletter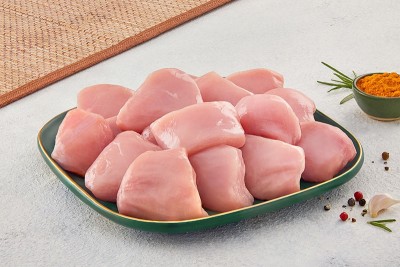 Whole
Regular Price: AED 33.60 AED 67.20
Special Price AED 22.05 AED 44.10 /500g /Kg (Inc. VAT)
Chicken in all its glory, but without bones and juicy to the core. Hassle free - cook directly in the pan after some cursory cleaning.
Premium Antibiotic-residue-free Boneless Chicken Cubes
300g to 320g Pack

Out of stock

480g to 500g pack

Out of stock
Naturally reared birds that are tender and have extremely tasty meat. Absolute guarantee that no anti-biotic residue remains in the chicken. No growth promoters have been used on the birds and these are processed in absolutely modern hygienic conditions in a HACCP certified processing centre.