×
OTP Login
Please enter your registered mobile number below
×
Registration
Subscribe to our newsletter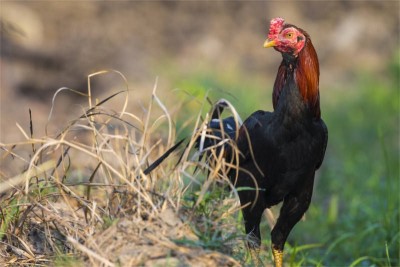 Whole
Regular Price: AED 24.00 AED 24.00 /pack /pack
Special Price AED 16.00 AED 16.00 /pack /pack
Country of Orgin : UAE

Since this country chicken is reared outdoors in natural stress free environment, the taste is very different from a broiler chicken. Our Country Chicken are very tender with dressed weights ranging from 250g to 300g. The birds are fed with natural grains enriched with herbs. Halal Cut.

Free Range - Born Free in open farms & Delivered Fresh to you! Very healthy chicken & some say that the ancient recipes passed on from generations tastes best with the Country Chicken.
Free Range Country Chicken / Natti Koli Skinless - Pack of 1 Whole Chicken (250g+)
Curry Cut (Pack of 1 Chicken)

Curry Cut (Pack of 1 Chicken)

Whole (Pack of 1 Chicken)

Whole (Pack of 1 Chicken)