×
Login / Register
Please enter your mobile number below
×
Registration
Subscribe to our newsletter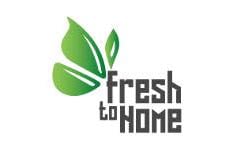 Hot Chicken Combo
Available in Ajman
Peri Peri Chicken Wings It's no secret, Santa. We've got the best, most tender Chicken in town and therefore, the best wings.
Now, imagine it in a spicy marinade of handpicked, red hot, peri peri chilli, prepared by our team of expert Chefs. Need we say more?
Mango & Jalapeno Chicken-Pack Mango & Jalapeno Chicken-Pack of 300g
Carolina Reaper Chicken Lollipop These chicken lollipops are coated with the fiery Carolina Reaper sauce so that you can feel the fire of the hottest chilli in the world.

Regular Price: AED 43.00 AED 43.00
Special Price AED 29.00 AED 29.00 /Pack /Pack