×
Login / Register
Please enter your mobile number below
×
Registration
Subscribe to our newsletter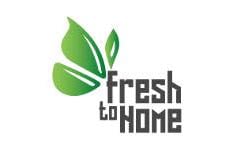 Snack Trio Combo
Available in Ajman
Chicken Cutlets - Kerala Style Pack of 4 Melt in your mouth amazing Chicken Cutlets. Made with the perfect blend of fresh boneless Chicken, mashed potatoes, spices, bread crumbs and love for food. Ready to fry & eat n eat n eat n...
Punjabi Vegetable Samosas Pack of 6 Tasty goodness in a crisp, flaky wrapper! Crammed with potatoes, cashews and spices, these authentic samosas will transport you to India in just one bite. Just right to add to a snack platter, lunch box or sharing with friends and family
Turkish Biftek Kebab Pack of 300g A classic Turkish dish, enjoy this steak with grilled veggies or a fresh salad.
Regular Price: AED 36.00 AED 36.00
Special Price AED 23.94 AED 23.94 /Pack /Pack