×
Login / Register
Please enter your mobile number below
×
Registration
Subscribe to our newsletter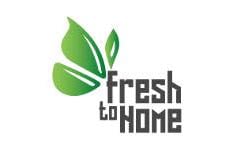 Snack-A-Lot Combo
Available in Dubai
Cocktail Chicken Samosas - Pack of 12 The best 3-sided pastry in town! Crammed with chicken and fresh veggies, they are small pockets of goodness. A perfect addition to a snack platter, lunch box or sharing with friends and family.
Paneer (Cottage Cheese) Tikka - Pack of 3 skewers Traditional Paneer (Cottage Cheese) Tikka is a favourite vegetarian dish served in many kitchens worldwide. From top-rated restaurants to family meals at home or even street food in the markets, Paneer Tikka can be found everywhere. Easy to prepare, it is high in protein and can be eaten as an appetiser, wrapped in soft saj or paratha bread, as a main course or can be used to make the popular curry dish, Paneer Tikka Masala.
Chicken Drumstick (Peri Peri Flavour) - Pack 4 Drumsticks (350g to 400g) It's no secret, Santa. We've got the best, most tender Chicken in town and therefore, the best wings. Now, imagine it in a spicy marinade of handpicked, red hot, peri peri chilli, prepared by our team of expert Chefs. Need we say more?
Regular Price: AED 35.00 AED 35.00
Special Price AED 27.00 AED 27.00 /Pack /Pack