×
Login / Register
Please enter your mobile number below
×
Registration
Subscribe to our newsletter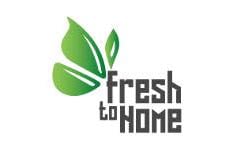 Kids Snacks Combo
Available in Dubai
Gourmet Chicken Kiddy Nuggets Chicken nuggets have become a regular standby in many households. But too often they are filled with preservatives, chicken off cuts and nasties like MSG. Not Ours! Using only chicken meat, some spices and a batter mix that contains a high fibre gum to make the breadcrumbs stick, our recipe is as good as homemade. So you don't have to worry and all you need to do is cook them and prepare some veggies or salad to go with them. These nuggets also freeze really well, so are great for those times when you need to rustle up a meal without much warning (but please defrost before cooking).
Cheese Samosas What's three-sided, filled with love and melts in your mouth? Cheesy, gooey Cheese Samosas of course! Made with both mozzarella and feta cheese, they are the perfect balance of creamy sharpness. Parsley adds the final finishing touch to these small pockets of delight. A perfect addition to a snack platter, lunch box or sharing with friends and family.
Teriyaki Chicken Wings Only the best tender chicken wings marinated in the uber-popular Japanese Teriyaki marinade. A slightly sweetish authentic marinade from the land of the rising sun. Enjoy the authentic taste without added preservatives and chemicals. Bon Appetit!
Regular Price: AED 30.00 AED 30.00
Special Price AED 18.00 AED 18.00 /Pack /Pack